Regular price
$199.99 AUD
Regular price
$189.99 AUD
Sale price
$199.99 AUD
Unit price
per
Sale
Sold out
Artisan Made
Handmade
Vegetable Tanned Leather
Woven Design
Comfortable and Breathable
Shipped Via Australia Post
Each pair of Huaraches is handcrafted by Artisans who have had this art in their family for generations.
The leather that makes up the upper body of the shoe is hand cut into strips and woven through the sole. This makes them very durable and allows each pair to last for years. 
The art of weaving these shoes has become very fashionable and much like most things in Mexico, color has become a huge part of what makes them so stylish and unique. All of our leather is vegetable dyed which is not only great for the environment, but also for your feet as there are no harsh chemicals used.
Huaraches are comfortable and breathable which makes them perfect for the hot and humid climate in Mexico, and the Australia.
Our Frida Premium Collection is a very traditional Mexican design which can be dressed up or down depending on the occasion.
When you purchase our products you are supporting communities of Mexican artisans by empowering them to preserve their traditional art and cultural heritage.
Artisan Production Time
8 hours per pair
If you want to see how they're made click here.
Material
Upper - Cow leather
Inner Sole - Cow leather
Outer Sole - Cow leather
Color
Red
Please visit our Care Instructions page to find out more about how to maintain the leather.
Sizing
Mexican Sole Huaraches are a slightly smaller make because they are made from soft leather that will take a few days to mould perfectly to the shape of your foot. 
We recommend ordering the smallest size possible for you to fit into which allows the wear in process to take place.
Should you prefer a more loose fit, we recommend going up a size.
If you are a half size e.g 7.5, or your foot is wider than average, we recommend going up to size 8.
Care Instructions
Please visit our Care Instructions page before wearing your Huaraches to see how to get the most out of your brand new pair!
Delivery Time
All orders are posted the day after your purchase is made.
Parcel Post - $9.95 (Australia Post) 3-5 business days. Please allow for delays during busy periods like Christmas, New Years & Easter.
Express Post - $14.95 (Australia Post) 1-2 business days.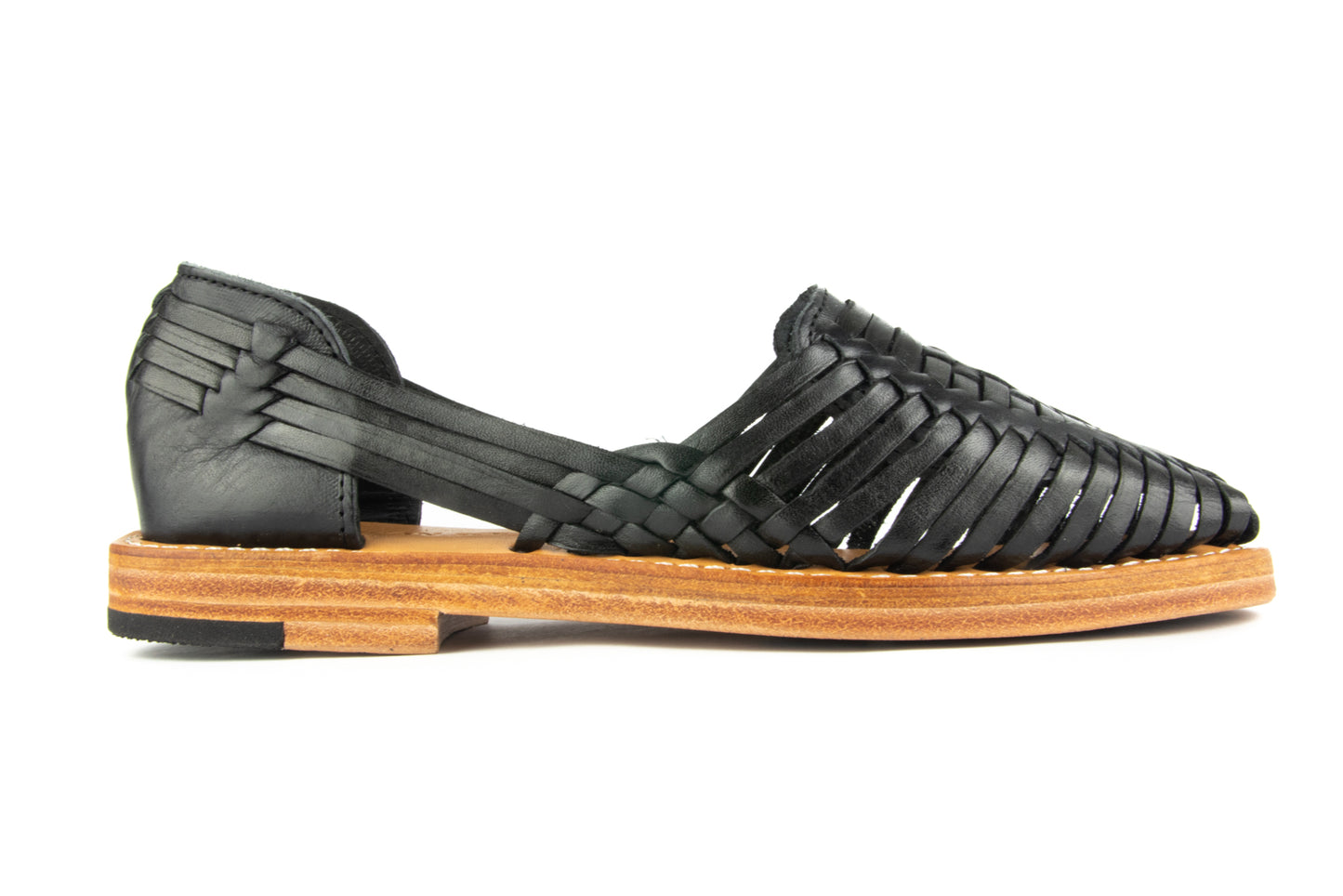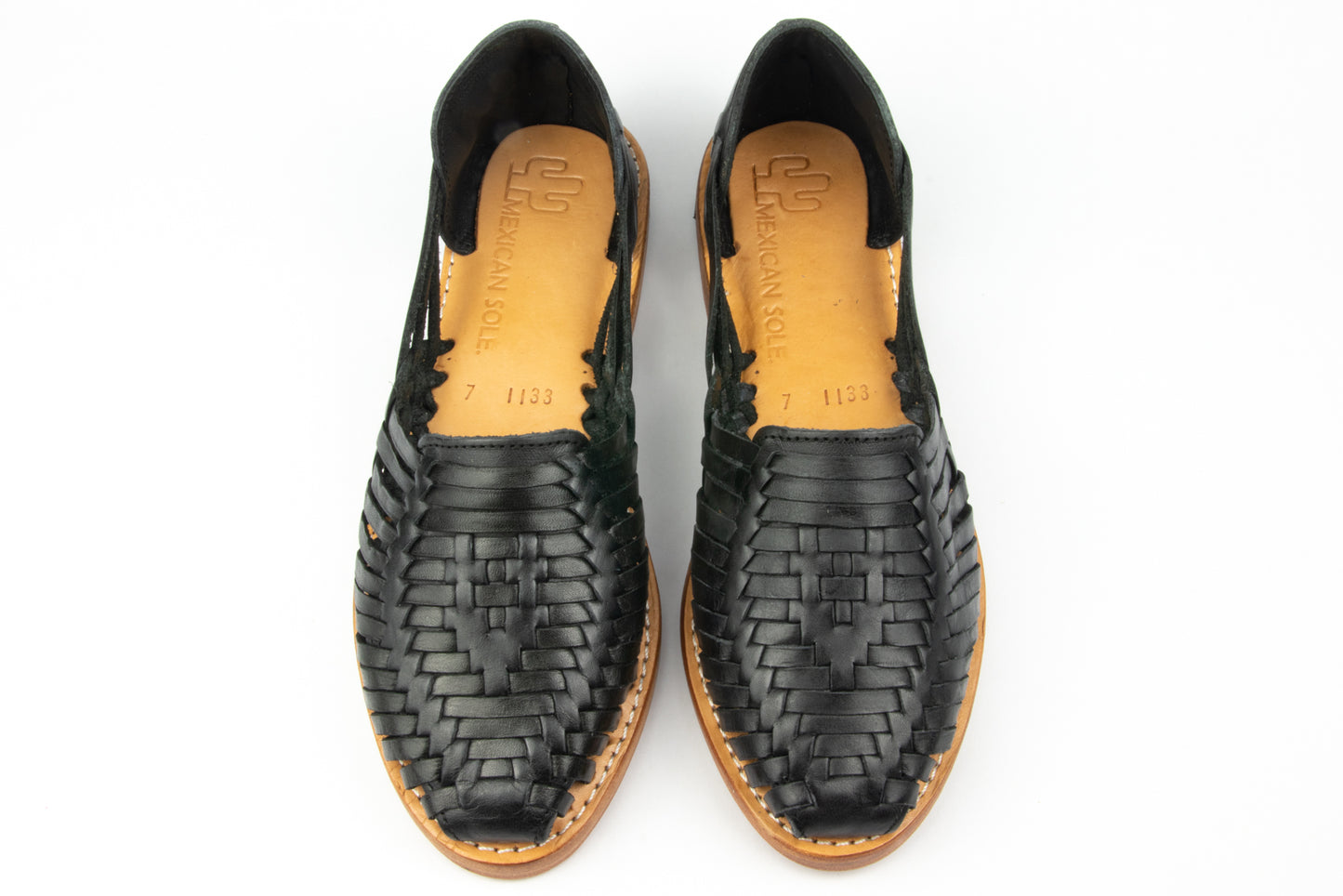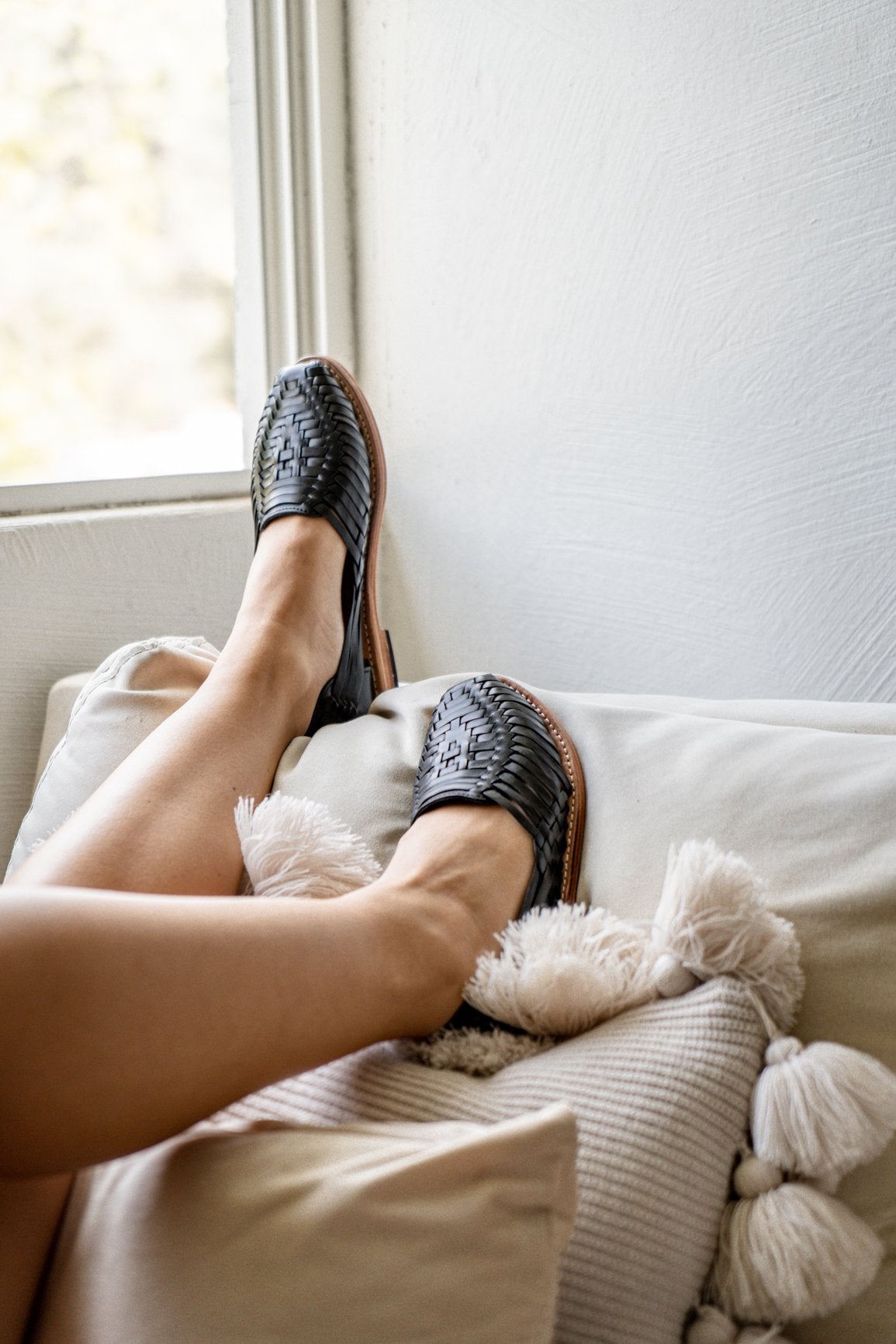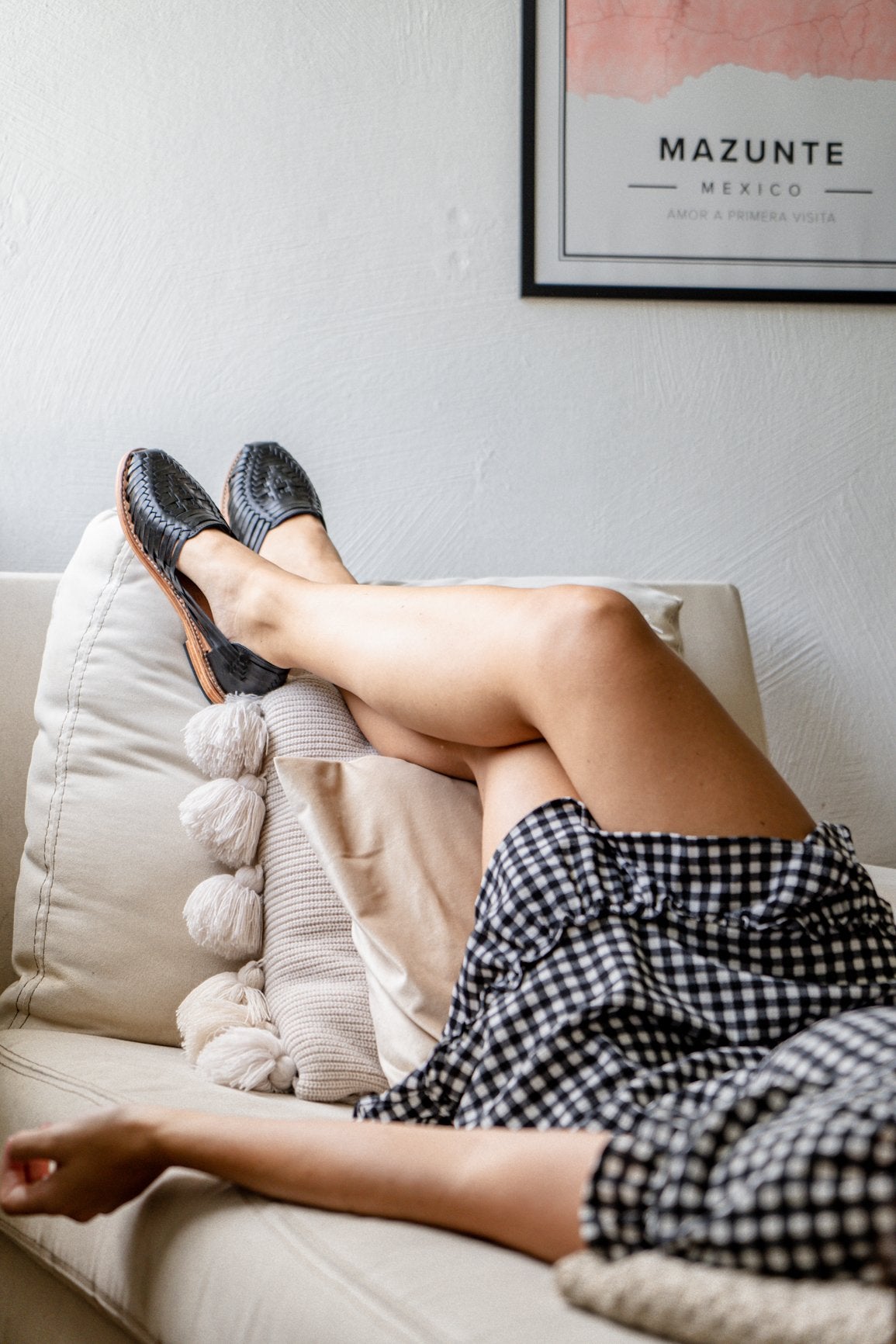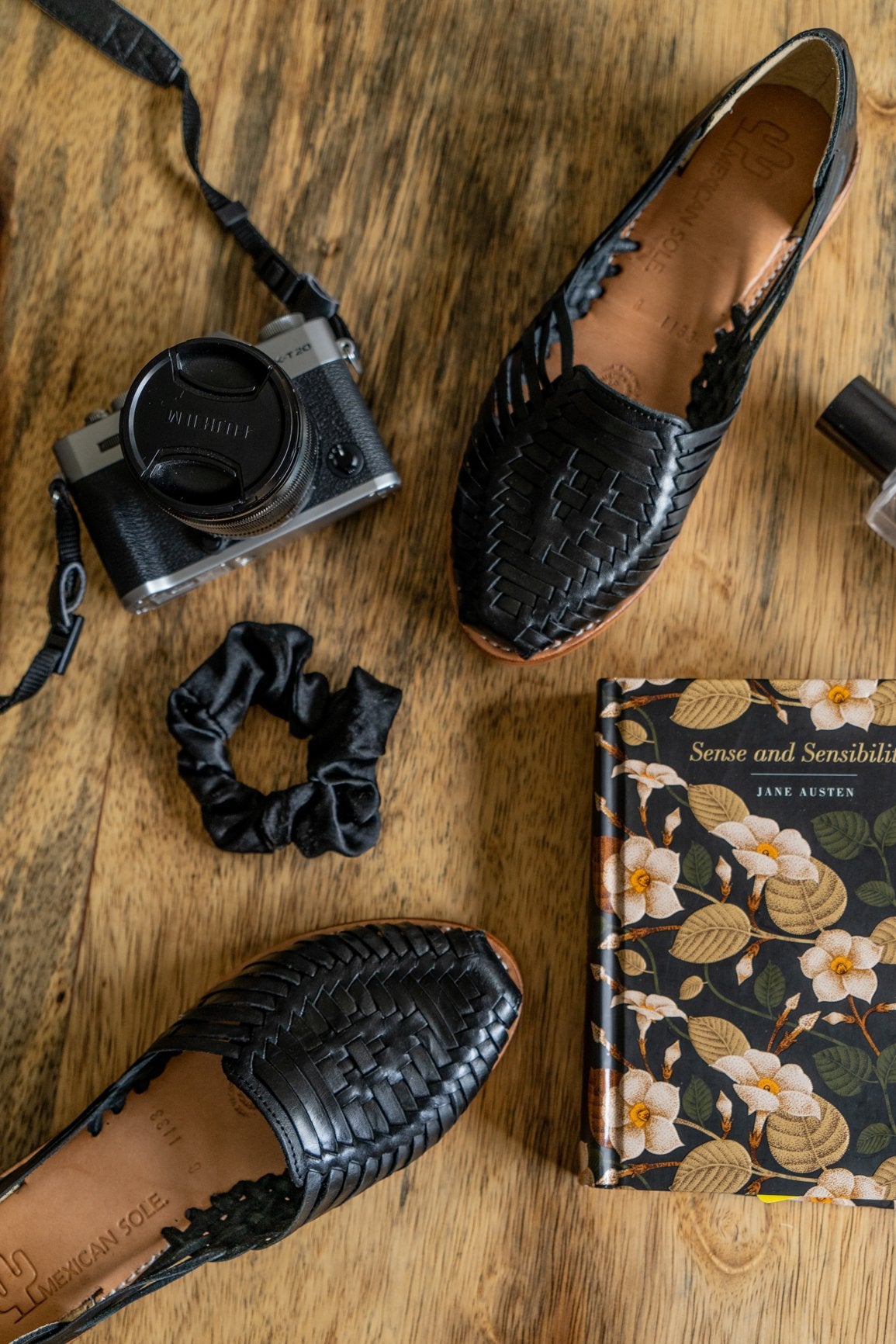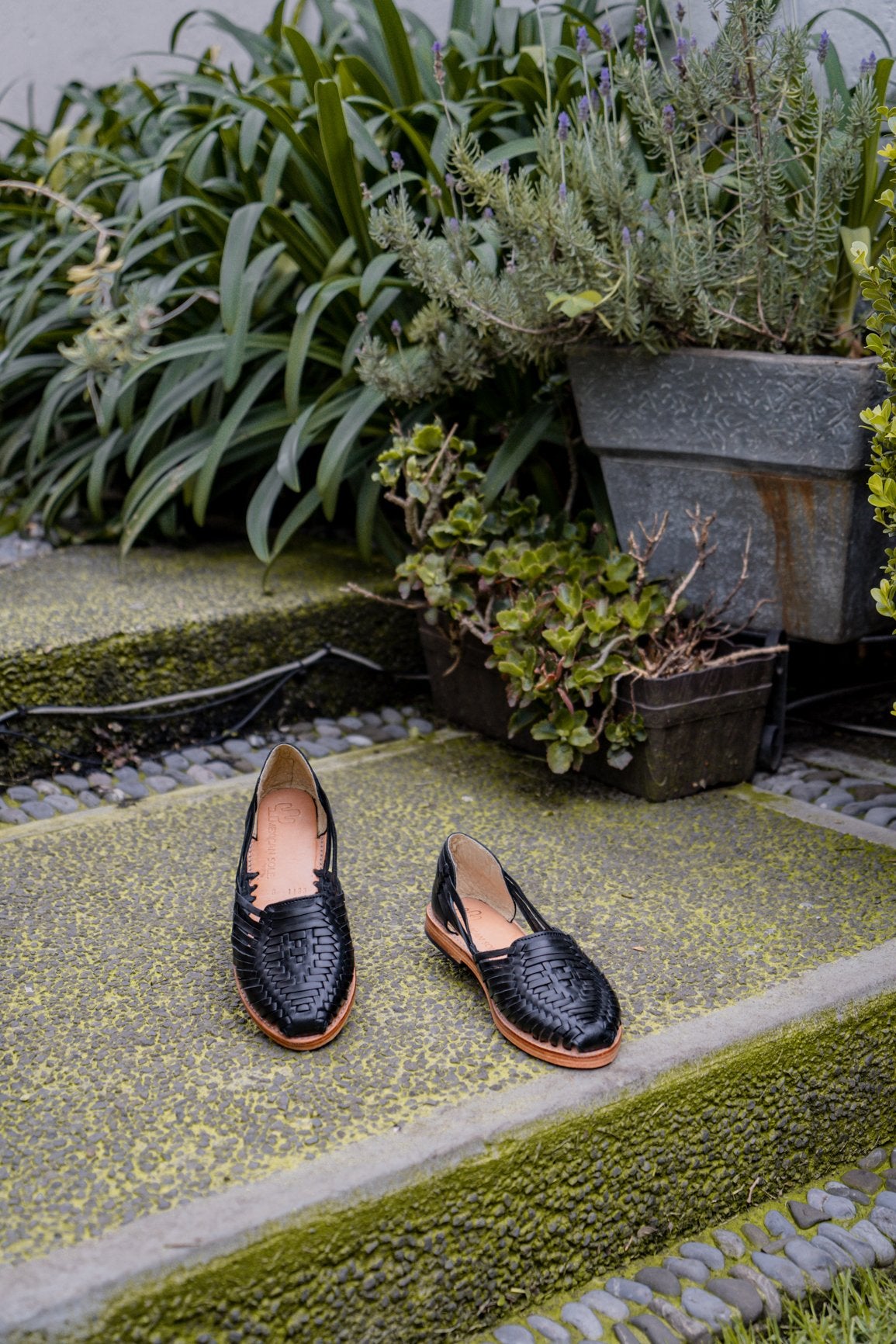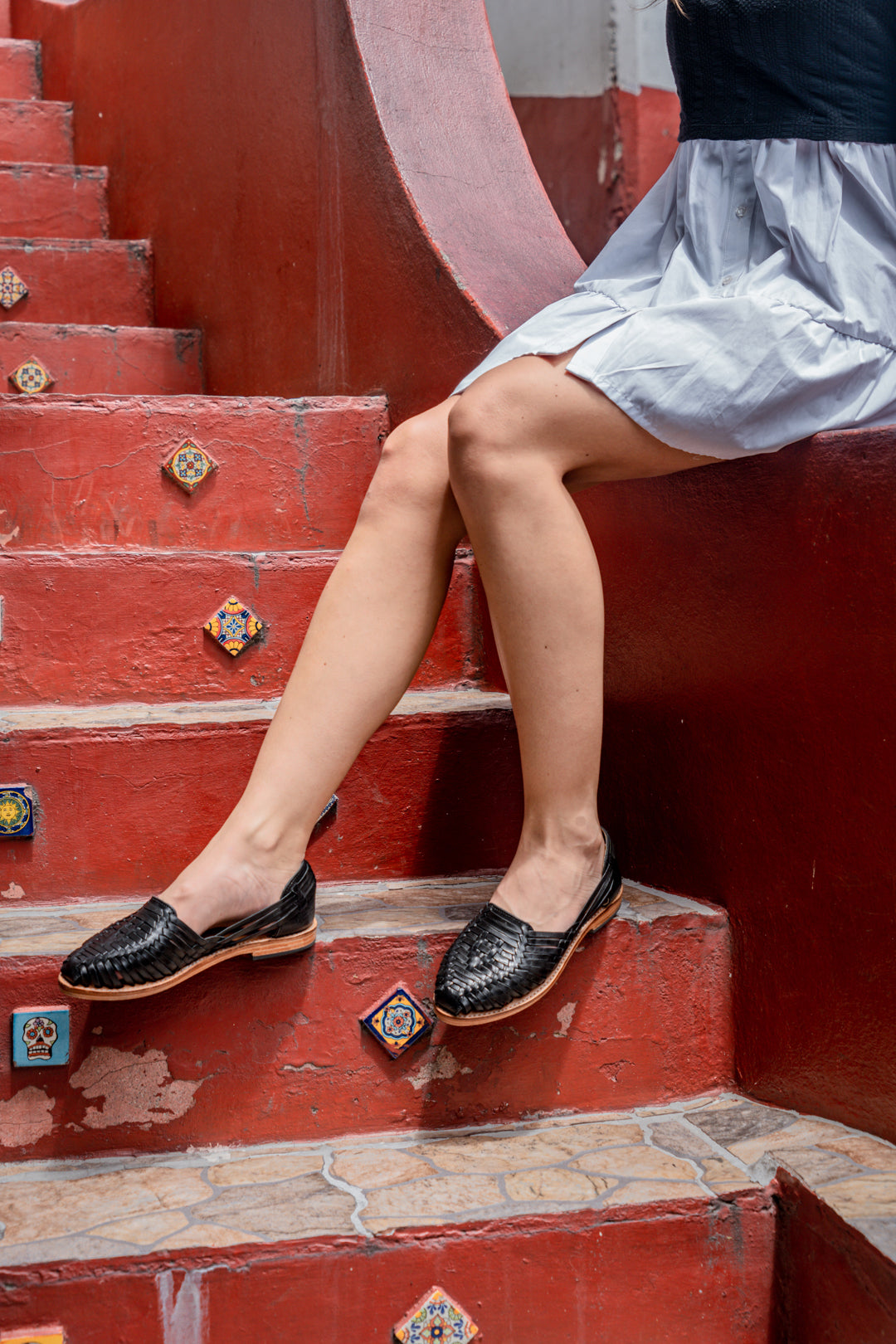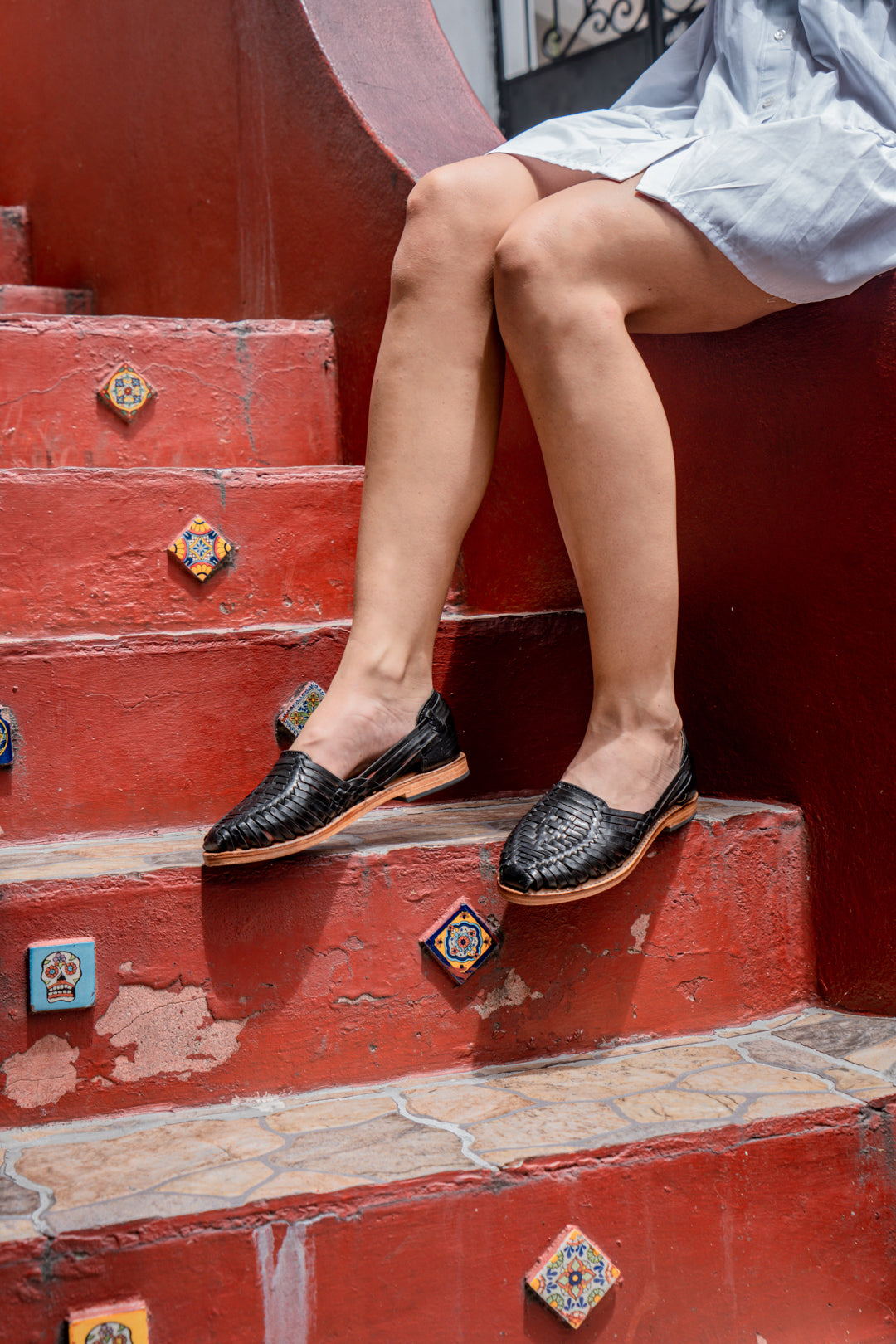 Beautiful. Need them in all colours!
I have been looking for this style of sandal for years, and not just in the usual tan colour. I bought the black ones and they were a sight to behold when I opened them.
I am a size 7 - 71/2 depending on brand so I bought the 7 as I read that they softened alot.
Popped them on and honestly was worried I'd have to send them back as my big toe was right up the front of the shoe and the nail was pressing into the leather. Took them off and lamented.
Popped them on that night and watched TV in them.
Popped them on the next morning and decided I would keep them and just see how they went and if I needed to size up I could pass these to my daughter.
Wore them to a class this morning - softening up.
Got home - still softening and I'm 90% sure they'll be fine and I'll have a wonderful love affair after all!
They smell divine and look beautiful - casual with elegance in my opinion.
A little slippery on the corner parts of the heel as it's all leather but the rubber inserts in the sole help.
Had I have ordered the next size I believe I would be slipping too much. I checked the length of the sole against another pair of sandals I own and they are the same length so I would say true to size and just make a little time to shape them to your foot.
Delivery was quick.
Off I go to buy some yellow ones!!
Excellent
Excellent customer service, quick delivery. Great packaging. The shoes are everything as expected. Great quality and fit true to size. Love love love them
Frida shoes in Black
I already own 2 other pairs of Mexican Sole shoes and was delighted when I found I could purchase the Fridas in black. Mexican Sole kept me updated when my pre order would be arriving and they were worth the wait. I absolutely love them!